Switch to an easy and fun Fashion PLM Solution
Would you like to be up and running with a new fashion PLM Software Solution in just a few days, with minimal capital investment?
Go to the solution
Tailored for fast fashion industries
Be more creative and collaborative.
Easily improve and manage your new Product Development with C-DESIGN PLM.
User friendly, easy to implement
and easy to use Fashion PLM
Web-based Fashion PLM software solution
Fully integrated into your drawing software and accessible from anywhere through your web-based interface, our new generation of cloud based (SaaS) C-DESIGN PLM accelerates your collection development, significantly increases your work speed and productivity. 
Available for Adobe Illustrator, Corel DRAW & C-DESIGN Fashion.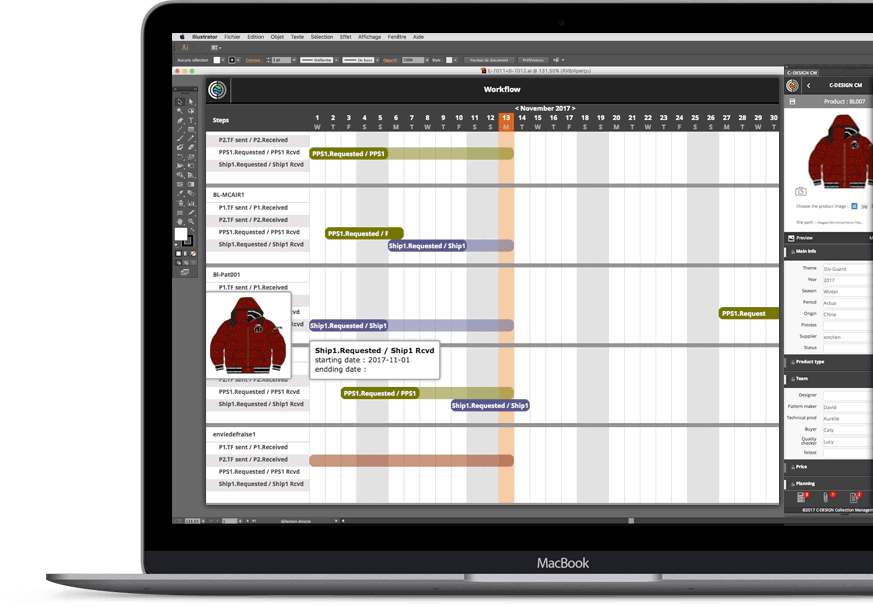 Thousands of users around the world have chosen
C-DESIGN® to improve their productivity.
Major players on the fashion market select C-DESIGN's solutions.







Why complicate things when they can be so simplified?
Save Time & Money switching from Excel Spreadsheet
or complex PLM to a global collaborative Fashion PLM Software Solution
Free of engagement
Our Free of engagement monthly subscription plan allows access to all C-DESIGN PLM features.
Save Time & Money
Accelerate your collection development by providing more competitive products faster and more efficiently.
Greater visibility
You will have a permanent view on team's work, on collection's progress, on deadlines's control and also on the statistics …
Better Control
Take better decisions at the good time due to a clear visibility on the collection's progress.
Real-time shared Information
Teams are connected for a better collaboration, anytime, anywhere, on all devices.
Automatic upgrades included
Updates are included with your membership. Stay always up-to-date with the last tools and features.
Scalable over the long term
C-DESIGN PLM accompanies you in the development proposing tools adapted to the evolution of your company.
Flexibility, Speed & Simplicity
Switch from Excel Spreadsheet or complex PLM to a global collaborative easy fashion PLM Solution.
Switch from Excel Spreadsheet or complex PLM to a
Why not to choose a global collaborative and an easy fashion PLM Solution rather than complex Excel Spreadsheet or PLM
Easy to Set up, Easy to personnalize

Integrate C-DESIGN PLM Solution into your current workflow faster than expected.

Our implementation process set up our web-based fashion PLM solutions for your all team in just few weeks, anywhere they are located in the world.

Customize your own interface easily.
Need a clothing design software ?
The Best All-in-one Fashion Design Software for fashion Industry with Design tools, Technical files management and Fashion PLM Solution integrated.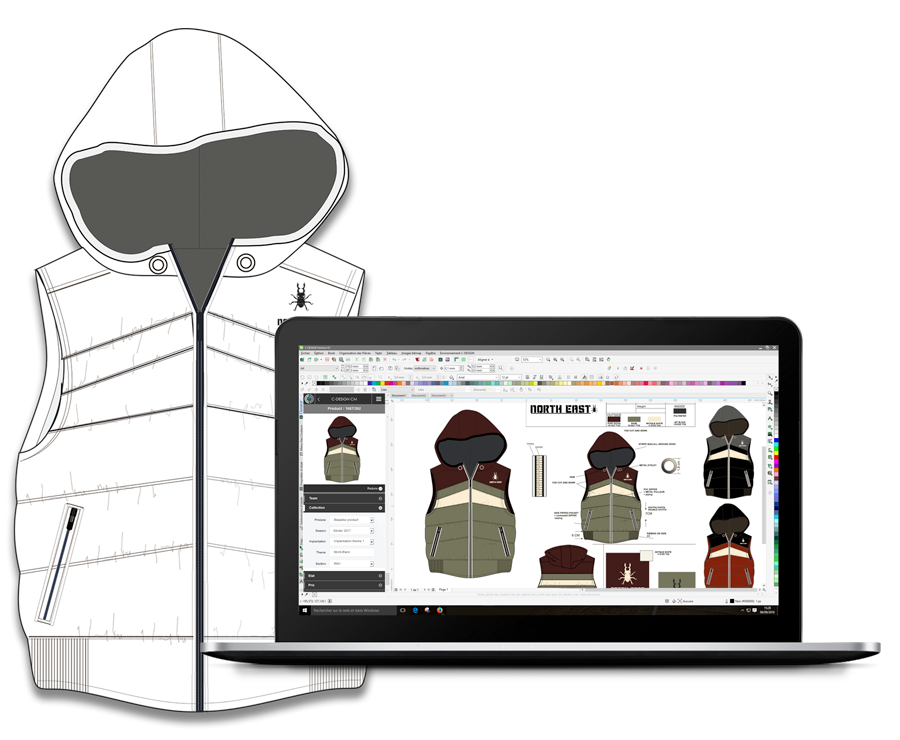 Schedule a 20 minutes meeting
Discover our fashion solutions with amazing functionalities.
Location
Headquarter C-DESIGN®:
29 rue Notre-Dame-de-Nazareth
75003 Paris – FRANCE
Contact Form
Fill out the form above and
send us your request. 
We will reply quickly