"The new features and enhancements of C-DESIGN Fashion® make it today's MOST ADVANCED FASHION DESIGN SOFTWARE in the market."
C-DESIGN Fashion® is a clothing design software that accompanies you throughout the garment creation process. Create, edit, organize and share your ideas. Develop technical files (Tech Packs). Manage all aspects of the product development lifecycle from design to production, optimizing product development processes and using a single information source.
"Latest Generation of design tools"
C-DESIGN Fashion is the ideal solution to create fashion collections.
A clear and complete interface, advanced features, allow you to save time while expressing your creativity.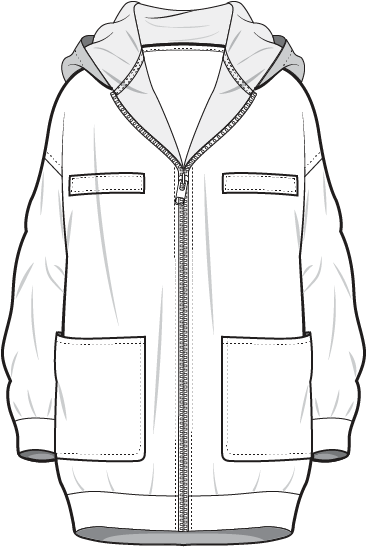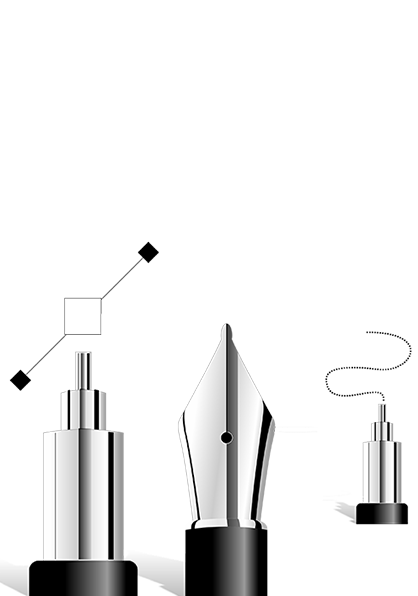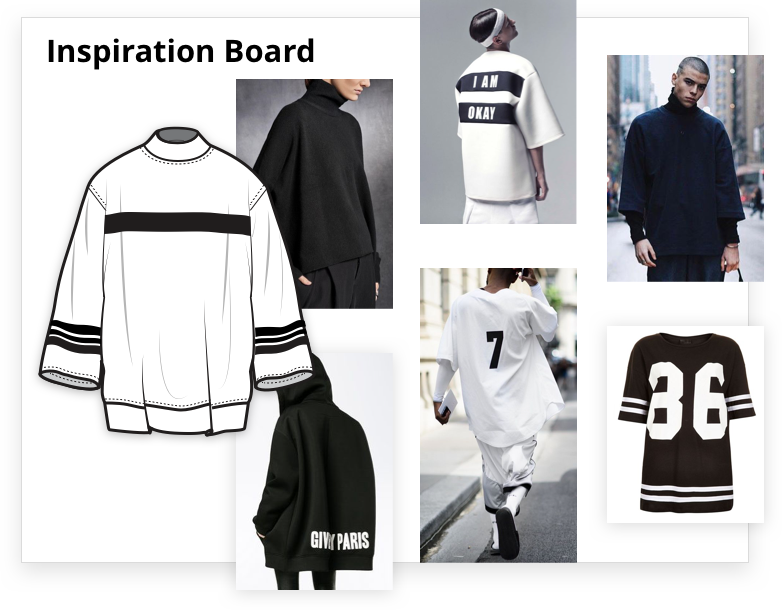 Create your Inspiration boards.
Capture inspirations. Gather photos, looks, drawings, colors, graphics and more …
Keep your ideas on hand. Create your trend lists and share them with your colleagues.
Generate your Technical Files.
Creation of comprehensive, structured and descriptive Technical Files
Once design process is achieved, complete development process using clear and specific technical files. Specifics C-DESIGN Fashion® tools are dedicated to the design, implementation, and the development of technical files and sharable tech packs. Insert your creations in technical file templates. Fill out materials information, measurement chart, construction detail, color matching, labelling, packaging, etc. Our solution provides dynamic arrows, measurement boards compatible with Microsoft® Excel®, color synthesis tools, material information, intuitive tools for zooming in and highlighting specific details, section points library, and convenient inside views of large piece libraries.
Tools adapted to your business
C-DESIGN Fashion's® new design concept provides users a full suite of creation and development capabilities. Many tools have been updated to provide more precision to the creative process and greater ease of use by providing assisted lines, a zoom selection, an intuitive page organizer, a guide for magnetism of points, and share these comments internally or with suppliers. The communication of technical files between brands and suppliers needs detailed and structured information. It is in this context C-DESIGN Fashion® tools contribute to the clarity of information and product description.
Technical drawing tools allow users to illustrate different views of the product. Users can add text comments, and incorporate arrows indications, section drawings and assembly, photos. All of sewing and assembly details are described in the technical file of the product.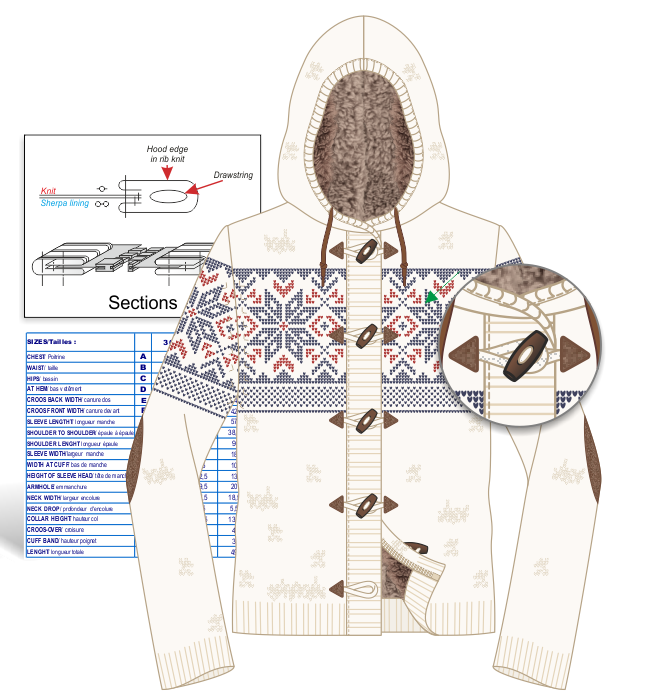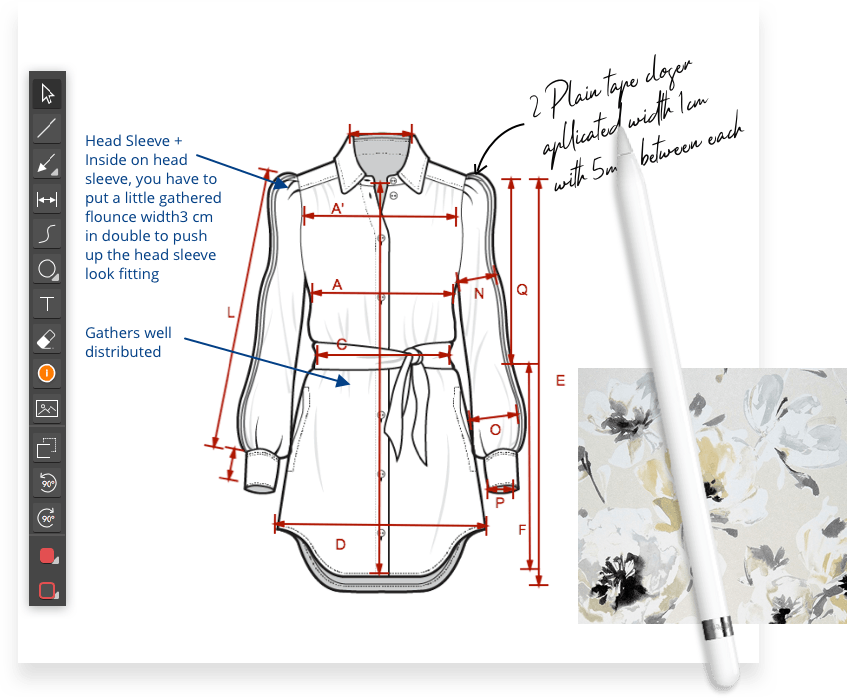 Comment, annotate, illustrate your technical files.
Import your drawings. Place arrows, dimensions, references, write technical descriptions. Draw, annotate and comment.
A white board to express yourself without constraints …
Replace Excel type documents with clear and accurate measurement charts.
Save your measurement tables, Create reusable templates, enter sizes with automated gradations.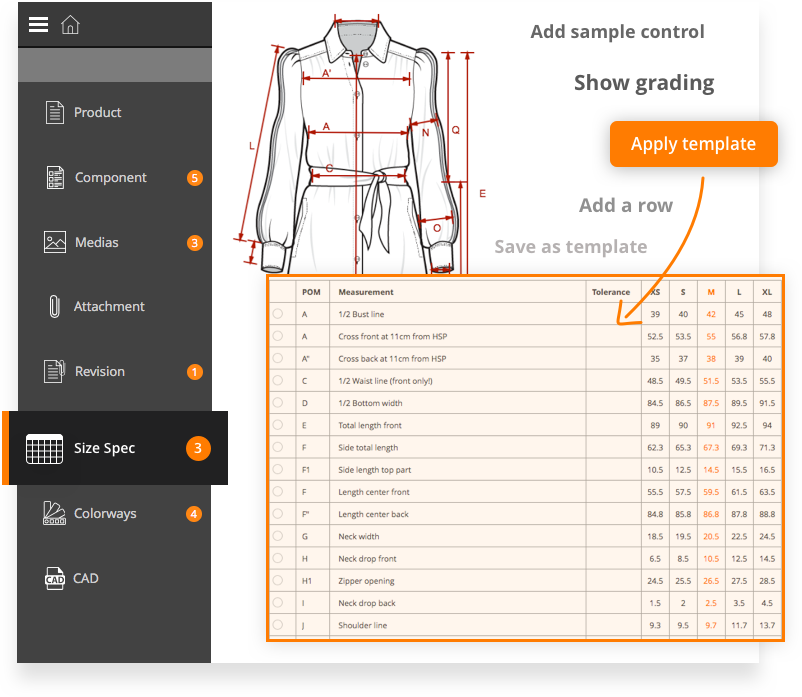 Visibility, efficiency, speed …
Select your products and edit the type of tables you want to view. Share your boards in PDF with your colleagues or clients.
Leave your mouse on the image to pause the animation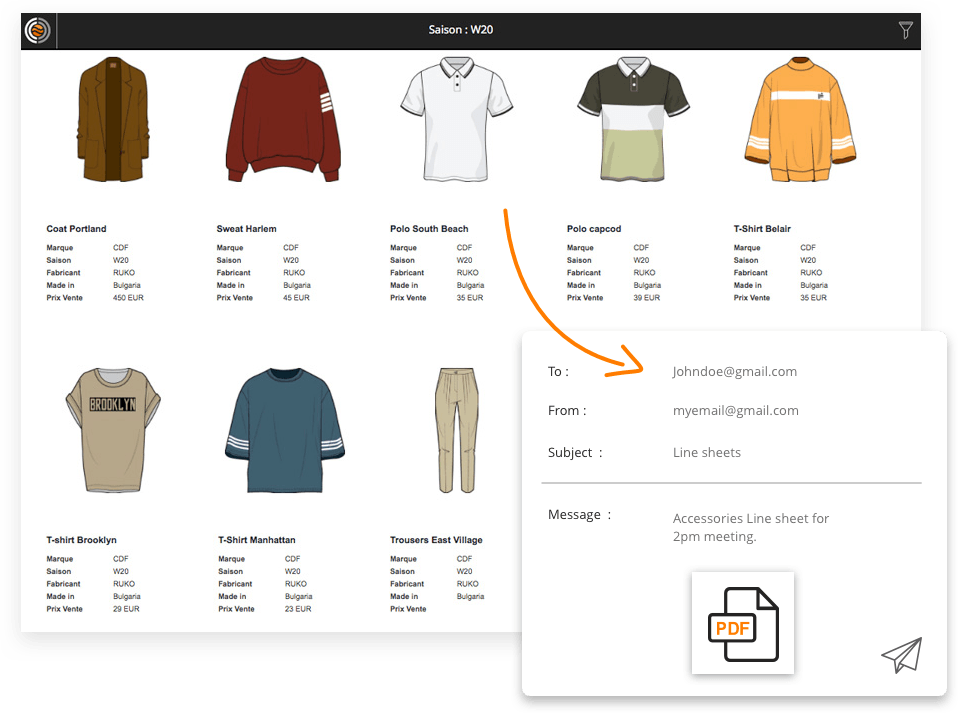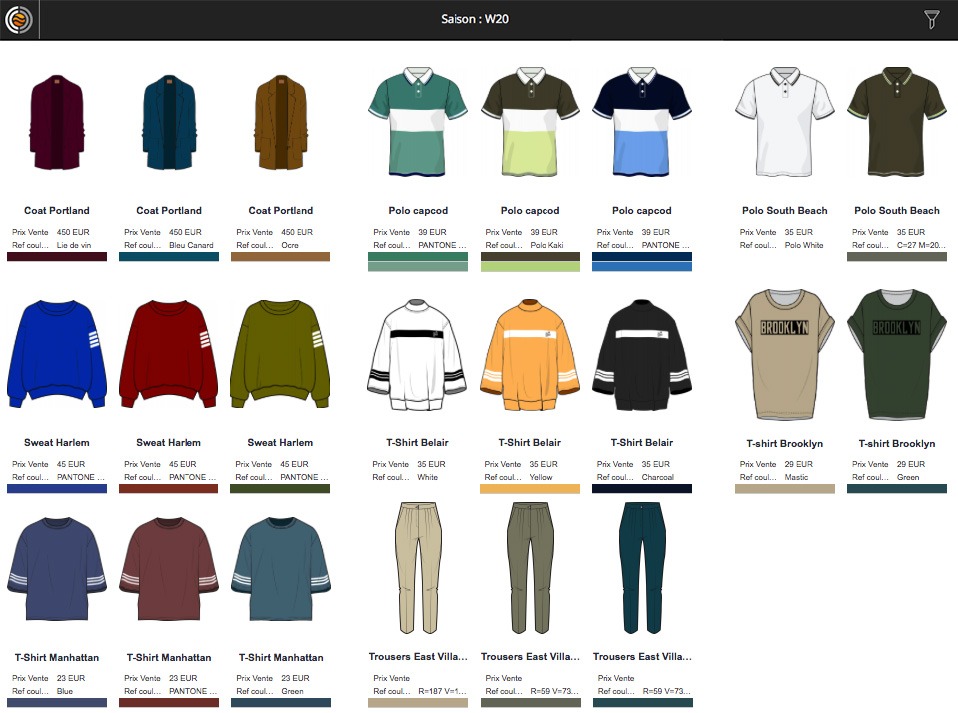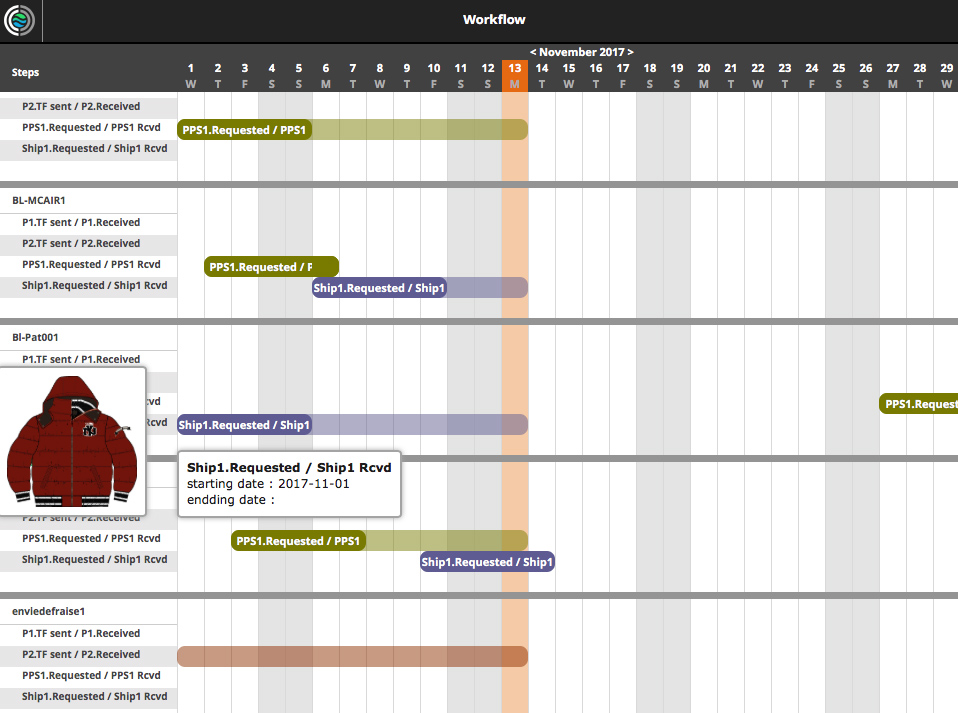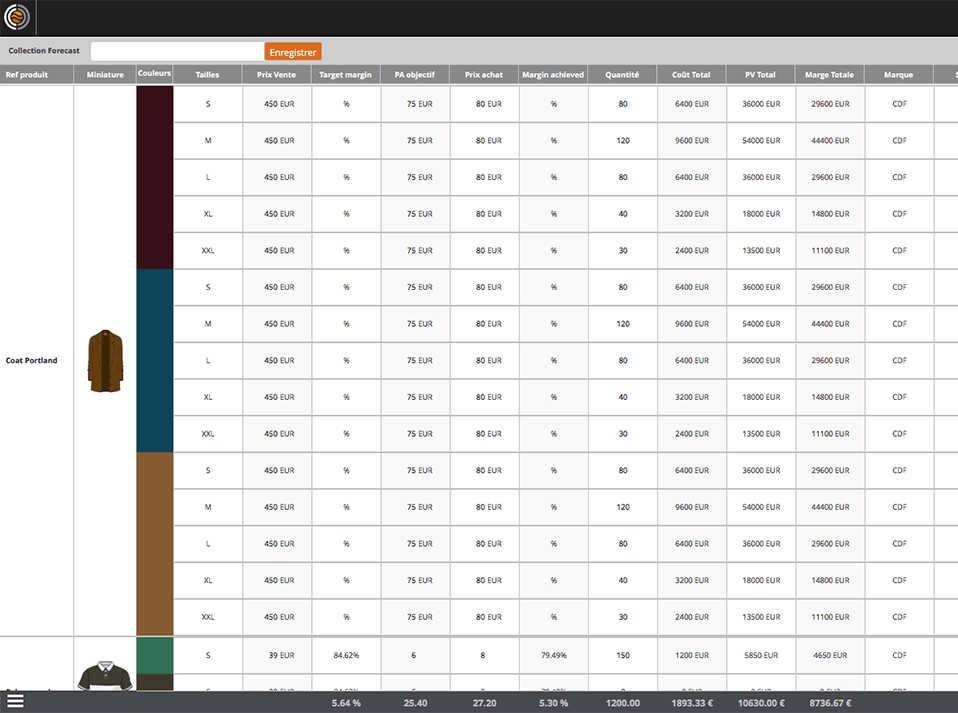 Schedule a 20 minutes meeting